Welcome to AMCI/Regence: Exquisite frames - Exceptional craftsmanship
See the beauty in our process
Experience the journey from raw material to hand finished frame.
BEGIN THE TOUR NOW
See what's new
Discover new looks, as well as new applications of the styles you love
BROWSE OUR FEATURED CURATED SETS
Shop our collection
From European traditional styles to streamlined and modern
BROWSE OUR CATALOGUE
AMCI/Regence–Our​ ​frames​ ​embody​ ​the​ ​beauty​ ​they​ ​surround.
AMCI/Regence is different from other frame makers. Our extensive collection of fine frames are all hand carved and finished to order by local artisans in our New York City studio. Our experienced craftspeople have used old-world techniques and traditions for decades to fulfill all the design needs of our diverse clientele.
We are proud of our commitment to the finest materials, sustainably sourced raw basswood, and our careful curation of imported frames from Spain and Italy.
Featured Curated Sets
Below are some of our featured curations this season. You can also browse our full collection here
Our Anthology set exhibits an extensive collection of traditional and contemporary styles to suit current tastes.
Learn More.
Our Modern line offers frames with finished corners and classic profiles fit for the twenty-first century.
Learn More.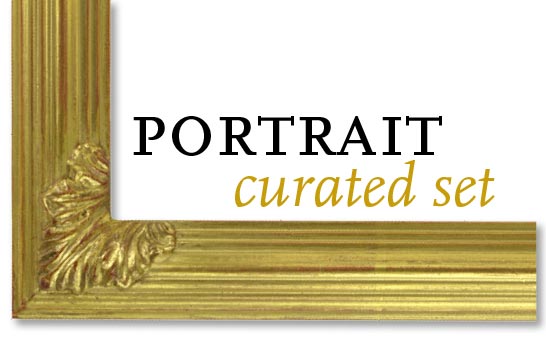 Whether traditional or contemporary, our Portrait collection shares some inspired ideas for prints or canvas portraits.
Learn More.